Hardscapes Sarasota FL, Landscape Design FL, Garden Pottery Sarasota FL, Landscape Installation, Organic Garden Supplies, Wat
Serving your gardening needs for generations.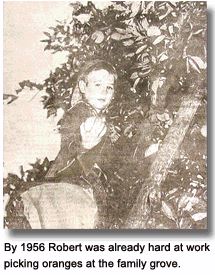 The Hibbs family passion was gardening and they turned that passion into a farmers and garden lovers resource and delight.
The business was eventually sold to Robert Albritton. This change of ownership wasn't just a random sale. By choosing Robert, a descendant of local pioneers who founded the Albritton Fruit Company in the 1880s, Hibbs ensured that Farm and Garden would remain a family owned business dedicated to providing you with good old fashioned service and attention to detail.
Many of the on-site team remain the same. If you're looking for something special, or have an unusual issue, our deidcated proffesionals are there meet your needs.
We look forward to the next 50 years of helping you achieve great growths.
As a family owned business, we're dedicated to providing the personal service and expertise that's often missing in our big-box world.
We will add beauty and value to your home and turn it into a relaxing retreat.
Flowers & Plants
Pottery
Landscape Design & Installation
Pools & Fountains
Hardscapes
Shrubs & Trees
Organic Supplies
Water Gardens
Accent Lighting

Extensive Product Catalog
Whether you're a gardening expert, or just starting, we have what you need and more.
View our Products
Expert Articles & Advice
Having trouble with your garden, or just looking for helpful tips? Our blog has everything you're looking for.
Read our Blog
Contact Us Anytime
Feel free to contact us anytime with comments or questions. Our trained staff is ready and waiting to help you. Use this form to contact us and we'll be in touch soon.